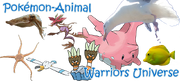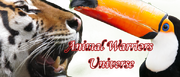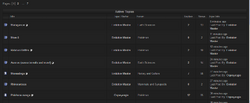 Pokémon-Animal Warriors Universe (formerly Animal Warriors Universe) is a forum, based on the AWU universe.
History
AWU started in 2006, as an RP on CyberCheetah. It was eventually used on a previous forum called Animal Warriors Universe too. Both forums eventually died. AWU was restarted on Mar 6, 2012.
Milestone posts
1000 posts:
2000 posts:
3000 posts:
4000 posts:
5000 posts:
6000 posts:
7000 posts:
8000 posts:
9000 posts: June 11, 2013
10,000 posts:
11,000 posts:
12,000 posts:
13,000 posts:
14,000 posts:
15,000 posts:
16,000 posts:
17,000 posts:
18,000 posts:
19,000 posts:
20,000 posts:
21,000 posts:
Staff
List of staff:
Topics
There are many topics on AWU. There are many popular topics, such as contests. Any topics about All Birds Wiki are posted there too.
Community content is available under
CC-BY-SA
unless otherwise noted.