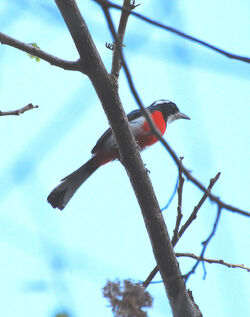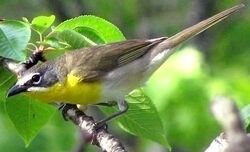 Chats are various birds in various families. Most chats are in Muscicapidae while Australian chats are in Meliphagidae, Granatellus are in Cardinalidae and the Yellow-breasted Chat is in Icteridae (formerly in Parulidae).
List of birds with "chat" in their name
| | |
| --- | --- |
| | This article is part of Project Bird Taxonomy, a All Birds project that aims to write comprehensive articles on every order, family and other taxonomic rank related to birds. |
Community content is available under
CC-BY-SA
unless otherwise noted.