こんにちは、私の名前はミシェルです!Kon'nichiwa, watashinonamaeha Misherudesu!
Hola, mi nombre es Michelle!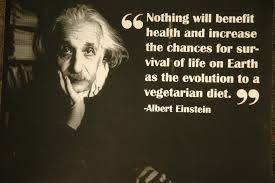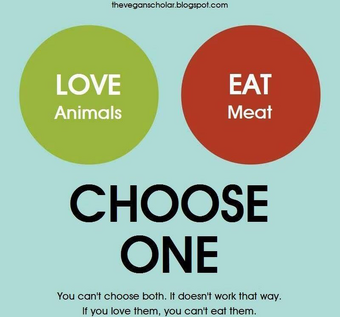 Think about it. When you eat a piece of meat, you literally eat a corpse, a dead animal. I'm not saying this to "disgust" you or to convince you of anything, just calling things with their names. We have been using the word "meat" long enough to make us forget it is a dead animal. This animal was alive before, and it was raised, and killed, not in awesome ways. --Laura Marie


Now, when I eat, honestly, I am so much happier to tell myself that this meal didn't cause any murder, does not contain any blood, cruelty, and that nobody is dead for my palate. It is honestly one of the best feelings in the world. --Laura Marie
Men have decided they have the right to determine which species are for us to love and will be lucky as pets, and which ones are destined to end up in a Filet with sauce and potatoes – or which ones can be used and abused for our own entertainment (like the corrida). But if you like your cat, then you should be able to love the same way a cow or a sheep. There is no superior or inferior specie. No specie that deserves hugs and kisses, and the other the death sentence or torture. I can assure you that EVERY animal can be tamed and become a pet, if you wanted to, just like your cat or your dog. Take at random one cow, or one chicken, destined to be killed in the food industry, and bring it at your home, and treat it like your pet. I promise you will start to discover his personality, get attached to it, want to hug it. You would love them just like your pets. There is absolutely NO difference. --Laura Marie
Welcome!
Edit
Congratulations on starting
All Birds Wiki
! It's a brand new project, so it needs a lot of love. Here are five tips to make your wiki great.
It's all yours right now -- enjoy it! Once your wiki takes off, lots of people will read what you write. Right now, nobody's looking over your shoulder yet, so feel free to try things out and make mistakes.
Make lots of short pages! The hardest thing about writing is looking at a blank page and not knowing where to start. It's a lot easier once you write down your first couple sentences. So take a deep breath, and jump in -- make ten really short pages, one right after another. Once you've started, you can build the pages up slowly, adding a little bit at a time.
Link your pages together! Links help you and your readers get from one page to another, so whenever you mention the subject of another page, use the "Add a Link" button to make a link to that page. You should also use the front page to link to all of the most important pages on your wiki. Describe what your wiki is about on the main page, and include links to help your readers find their way around.
Add pictures! A well-chosen picture can make a bland wiki page come to life. When you're writing a page, use the "Add a Picture" button to upload a picture from your computer onto the page.
When you're ready -- tell your friends! Once you've started a bunch of pages, linked them together and added some pictures, you'll be ready to start showing off your wiki to the world. You probably know people who are interested in the same thing that you are, so tell your friends to check out your new site. Those are your first readers and potential contributors, so give them lots of encouragement.
A good way to stay up-to-date with the latest news and events around Wikia is to visit our Staff blog. If at any time you get stuck, feel free to write to us through our contact form -- we're happy to help!
Have fun!
--
Sannse
Community content is available under
CC-BY-SA
unless otherwise noted.